Happy Birthday: Blanche Lazzell
Blanche Lazzell was an American printmaker born on October 10th.
Blanche traveled through Europe in the Early 1910's which exposed her to the art trends of the time. An Cubist influence is obviously present in her work in her arrangement of composition. Her colors remind me of the fauvists. She is most recognized for her technical achievements using the white line printmaking technique and french paints and cherry or bass wood when producing prints. She always returned to the artistic Provincetown, Massachusetts; where she exhibited frequently and taught art classes.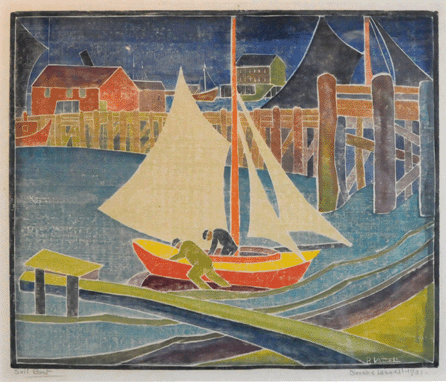 "Originality, Simplicity, Freedom of Expression, and above all Sincerity, with a clean cut block, are characteristics of a good wood block print." ~ Blanche Lazzell