Finished Knit Portrait
Yay! I finished my first knit portrait!
I loved the process and have a couple more patterned up to do. They are all based on drawings I've made. Below are images of the evolution of the piece I just completed...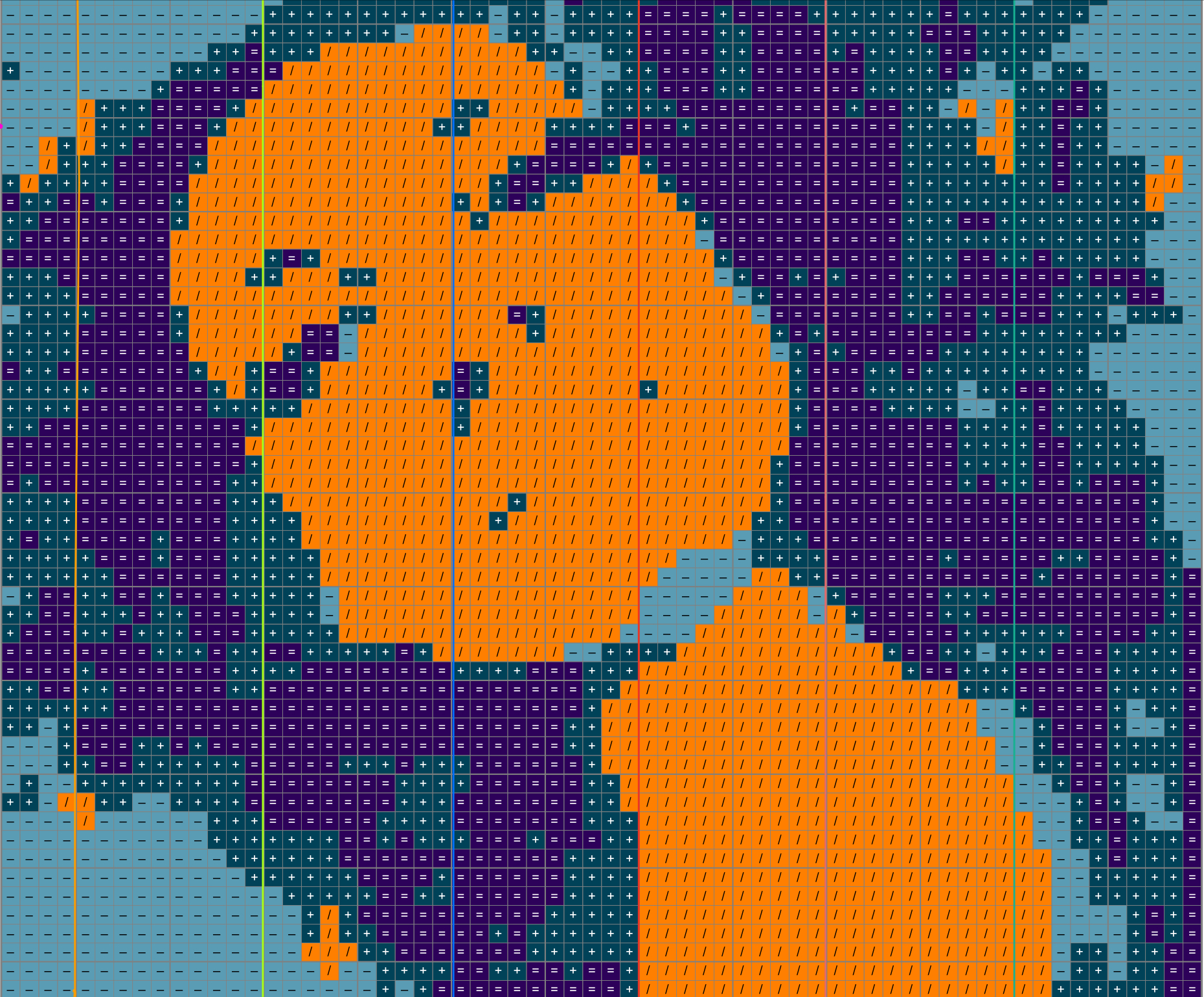 The piece is knit flat and is a mix of intarsia, fair isle, and backwards knitting. This first piece was a learning experience. I had no idea if it would actually knit up into anything so I wasn't too concerned about being perfect instead I just wanted to see if it was possible. Many goofy things were straightened out with simple wet blocking and clearly I need to pay more attention to tension in future pieces. I was very happy that the dimensions are almost exactly what I had patterned up! One of the biggest things I learned was how to stay organized while working with all those colors in different areas. It reminded me a bit of the bobbin lace process. The piece knit up really fast, just a couple afternoons, much faster than socks are for me.
I already started a second project and am being more mindful of tension etc... I want it to be very clean. We'll see if I can make that happen :)