Art Randomizer
What's up with this week!? Yesterday's "messy" post; and today I'm going to share a random assortment of art projects that are in various stages of development. Ah well, onto this weeks creations!
Halloween was this week and I managed to finish the pieces for our costumes. I went as the fandom created super villain "The Knitter" and my son went as one of my "knittens" you can see more on the costume progress here.
Below is my son's costume. I knit the entire body suit then with the help of my eldest attached random strings of different yarns to distress it. It had sort of a "swamp thing" monster look. It ended up being pretty cold that night so my kiddo was happy and cozy!
I failed to get a full shot of my costume but it was really just an assembly of knit accessories. I made the scarf and mitts, added balls of yarn to hang from my bag, held my hair up with needles, wore huge us size 15 needles on my coat, and armed myself with some sock knitting in my bag to fill any spare moments.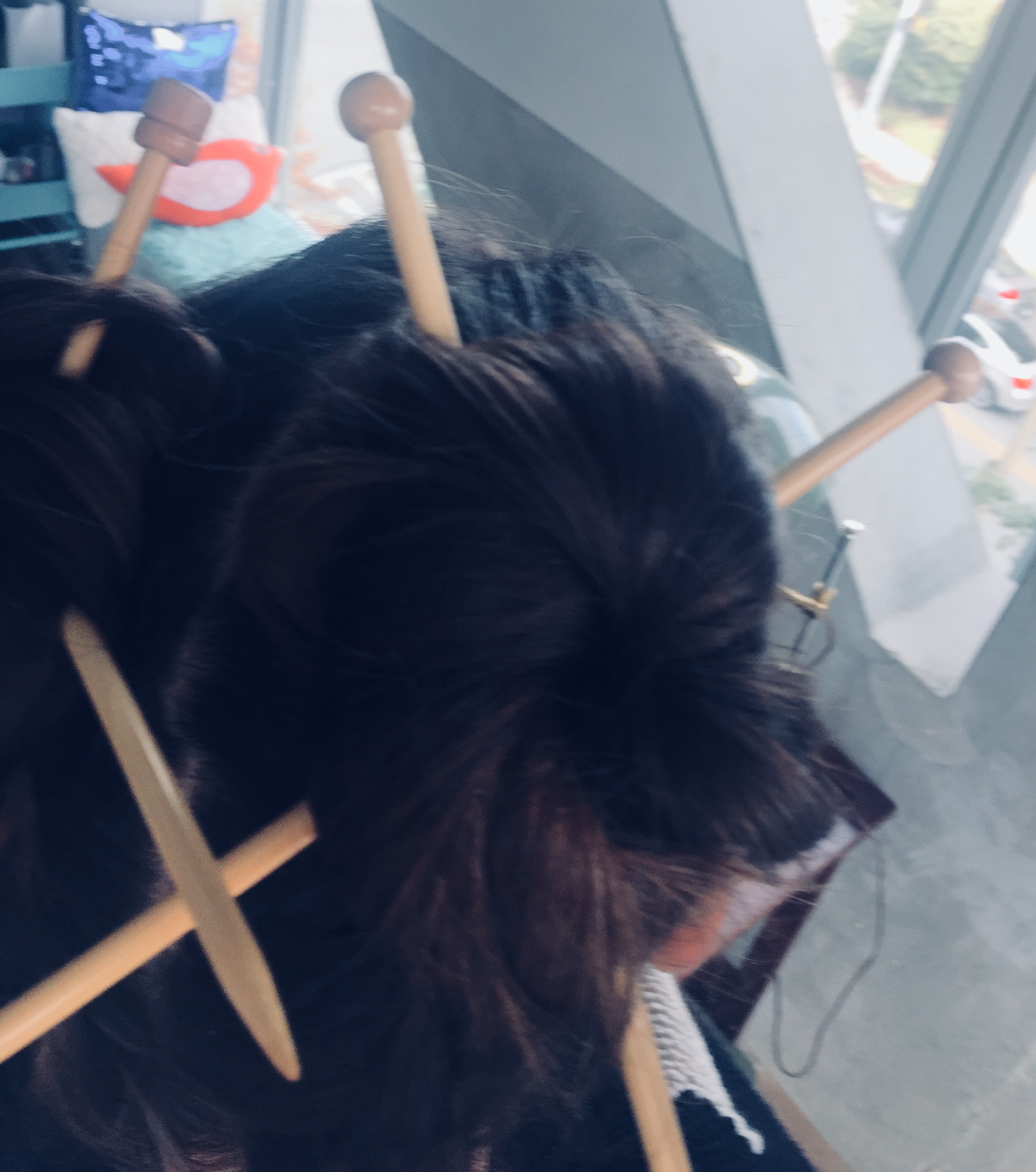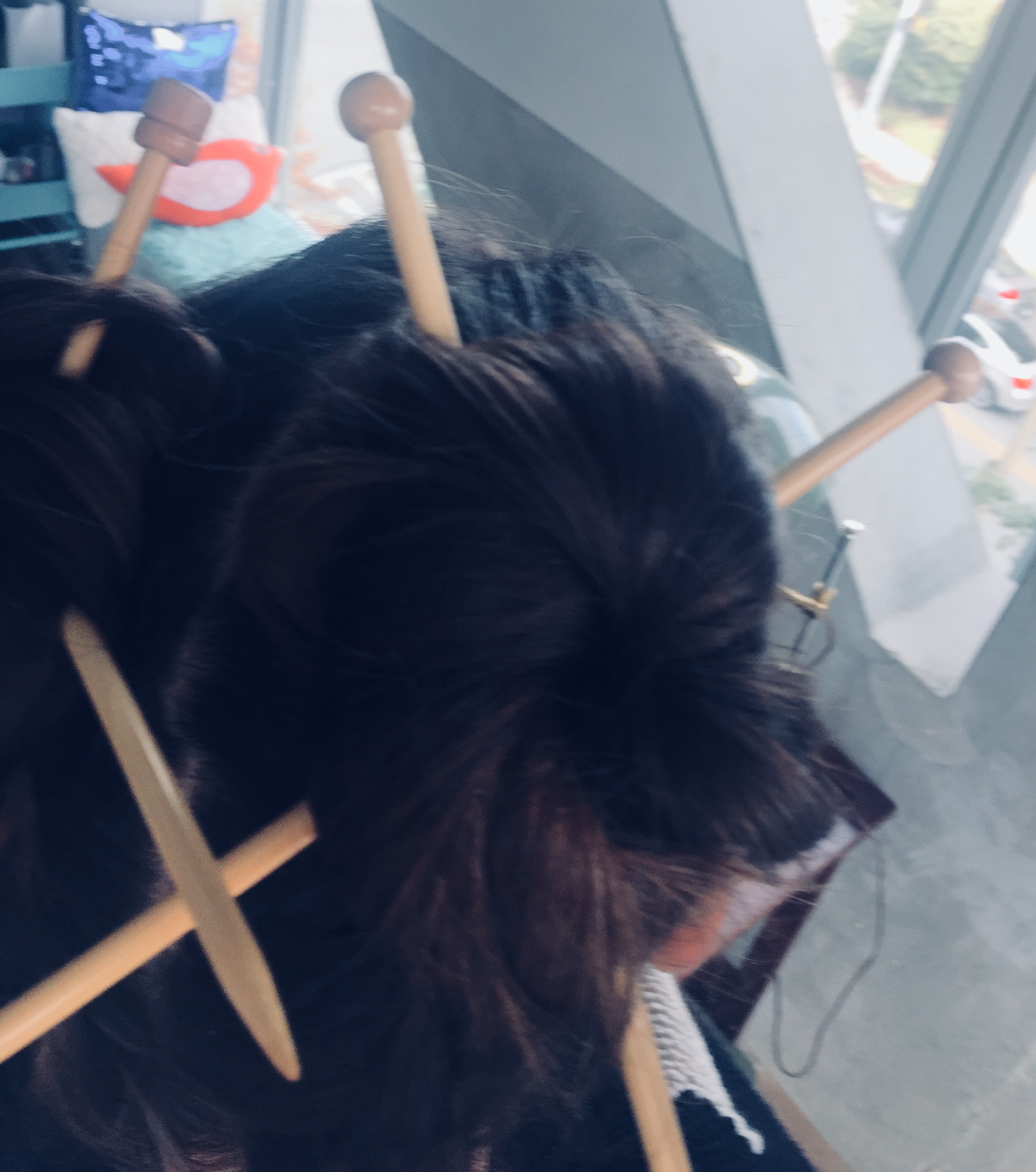 I only completed one drawing this week, but I am happy with it. So, that's good!
I've been on a good roll of finishing 1 knit portrait a week but this week I only got about 15 rows in on this one. I don't have any solid plans this weekend so I'm hoping to get in a few more rows on this portrait or at least get another drawing in.